Spy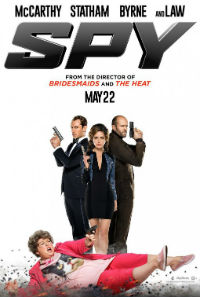 Susan Cooper is an unassuming, deskbound CIA analyst, and the unsung hero behind the Agency's most dangerous missions. But when her partner falls off the grid and another top agent is compromised, she volunteers to go deep undercover to infiltrate the world of a deadly arms dealer, and prevent a global crisis.
Cast:
Melissa McCarthy
Jason Statham
Jude Law
Rose Byrne
Director: Paul Feig
Writer: Paul Feig
Runtime: 120 min
Genre: Action, Comedy, Crime
Rating: 15
Language: English
Production Year: 2015
Entourage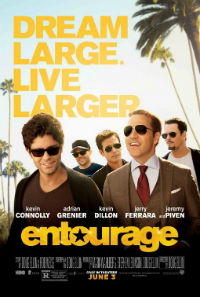 Entourage, the big-screen version of the award-winning hit HBO series, reunites the show's original cast. Movie star Vincent Chase, together with his boys, Eric, Turtle and Johnny, are back… and back in business with super agent-turned-studio head Ari Gold. Some of their ambitions have changed, but the bond between them remains strong as they navigate the capricious and often cutthroat world of Hollywood.
Cast:
Kevin Connolly
Adrian Grenier
Kevin Dillon
Jerry Ferrara
Director: Doug Ellin
Writer: Doug Ellin
Runtime: 104 min
Genre: Comedy
Rating: 15
Language: English
Production Year: 2015
Playing It Cool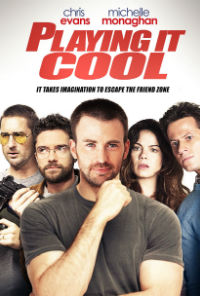 A screenwriter working on a script for a romantic movie is having a hard time because he is a little jaded when it comes to love since his mother abandoned him when he was a boy. So he spends his time ruining every relationship he has. But he really needs to make the script, so he turns to his friends for their experiences. But it's not enough. He then meets a girl who captures his heart. Problem is that she's already engaged. But she allows him to be her friend.
Cast:
Chris Evans
Michelle Monaghan
Topher Grace
Luke Wilson
Director: Justin Reardon
Writer: Chris Shafer, Paul Vicknair
Runtime: 94 min
Genre: Comedy, Romance
Rating: 15
Language: English
Production Year: 2014