Deadpool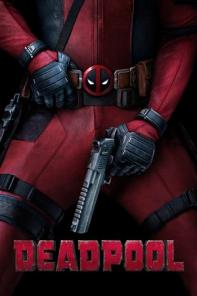 Based upon Marvel Comics' most unconventional anti-hero, DEADPOOL tells the origin story of former Special Forces operative turned mercenary Wade Wilson, who after being subjected to a rogue experiment that leaves him with accelerated healing powers, adopts the alter ego Deadpool. Armed with his new abilities and a dark, twisted sense of humor, Deadpool hunts down the man who nearly destroyed his life.
Cast:
Ryan Reynolds (Wade Wilson / Deadpool)
Morena Baccarin (Vanessa Carlysle / Copycat)
T.J. Miller (Weasel)
Ed Skrein (Ajax)
Director: Tim Miller
Writer: Rhett Reese, Paul Wernick
Runtime: 108 min
Genre: Adventure, Action, Comedy, Science Fiction
Rating: NA
Language: English
Production Year: 2016
Hail, Caesar!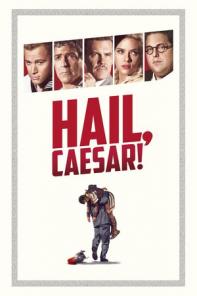 Tells the comedic tale of Eddie Mannix, a fixer who worked for the Hollywood studios in the 1950s. The story finds him at work when a star mysteriously disappears in the middle of filming.
Cast:
Josh Brolin (Eddie Mannix)
George Clooney (Baird Whitlock)
Alden Ehrenreich (Hobie Doyle)
Ralph Fiennes (Laurence Lorenz)
Director: Joel Coen, Ethan Coen
Writer: Joel Coen, Ethan Coen
Runtime: 100 min
Genre: Comedy, Drama, Music, Mystery
Rating: NA
Language: English
Production Year: 2016
Huevos: Little Rooster's Egg-Cellent Adventure (Un gallo con muchos huevos)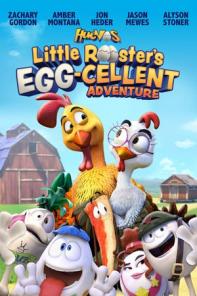 Toto has grown and now is a young cock. An evil rancher tricks the female owner of the ranch where they live and forces her to bet the property in a cockfight in the arena. Toto is the only option to defend their home, so he must train in just one week and win the championship of the arena.
Cast:
Bruno Bichir (Toto)
Carlos Espejel (Willy)
Angélica Vale (Bibi)
Facundo Gómez (Soup Duck)
Director: Gabriel Riva Palacio Alatriste
Writer: Gabriel Riva Palacio Alatriste
Runtime: 99 min
Genre: Animation
Rating: K
Language: Greek
Production Year: 2015
Huevos: Little Rooster's Egg-Cellent Adventure Trailer