Alien: Covenant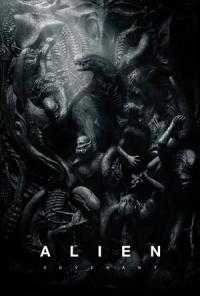 Bound for a remote planet on the far side of the galaxy, the crew of the colony ship Covenant discovers what they think is an uncharted paradise, but is actually a dark, dangerous world — whose sole inhabitant is the "synthetic" David, survivor of the doomed Prometheus expedition.
Cast:
Michael Fassbender (David / Walter)
Katherine Waterston (Daniels Branson)
Billy Crudup (Christopher Oram)
Danny McBride (Tennessee)
Director: Ridley Scott
Writer: Dante Harper, Michael Green, Jack Paglen
Runtime: 123 min
Genre: Thriller, Horror, Science Fiction
Rating: 15
Language: English
Production Year: 2017
Norm of the North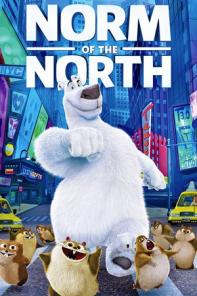 The stereoscopic 3D animated family film "Norm" tells the story of the titular polar bear and his three Arctic lemming buddies, who are forced out into the world once their icy home begins melting and breaking apart. Landing in New York, Norm begins life anew as a performing corporate mascot, only to discover that his new employers are directly responsible for the destruction of his polar home.
Cast:
Rob Schneider (Norm (voice))
Ken Jeong (Mr. Greene (voice))
Loretta Devine (Tamecia (voice))
Heather Graham (Vera (voice))
Director: Trevor Wall
Runtime: 86 min
Genre: Adventure, Animation, Comedy, Family
Rating: K
Language: English / Greek
Production Year: 2016
Norm of the North Trailer