By the Sea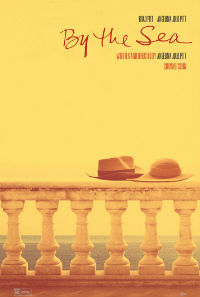 Set in France during the mid-1970s, Vanessa, a former dancer, and her husband Roland, an American writer, travel the country together. They seem to be growing apart, but when they linger in one quiet, seaside town they begin to draw close to some of its more vibrant inhabitants, such as a local bar/café-keeper and a hotel owner.
Cast:
Angelina Jolie
Brad Pitt
Mélanie Laurent
Melvil Poupaud
Director: Angelina Jolie
Writer: Angelina Jolie
Runtime: 122 min
Genre: Drama, Romance
Rating: 15
Language: English
Production Year: 2015
Worlds Apart (Ένας Άλλος Κόσμος)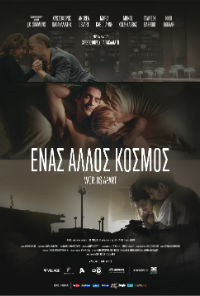 Three separate narratives each following a love story between a foreigner and a Greek. Each story represents a different generation falling in love during a time of socioeconomic turmoil that dominates Southern Europe as a whole, only to connect as a single story in the end.
Cast:
J.K. Simmons
Christoforos Papakaliatis
Andrea Osvart
Maria Kavoyianni
Director: Christoforos Papakaliatis
Writer: Christoforos Papakaliatis
Runtime: 121 min
Genre: Drama, Romance
Rating: 12
Language: Greek, English
Production Year: 2015
The Good Dinosaur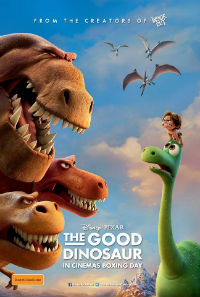 "The Good Dinosaur" asks the question: What if the asteroid that forever changed life on Earth missed the planet completely and giant dinosaurs never became extinct? In this epic journey into the world of dinosaurs, an Apatosaurus named Arlo makes an unlikely human friend. While traveling through a harsh and mysterious landscape, Arlo learns the power of confronting his fears and discovers what he is truly capable of.
Voices:
Raymond Ochoa
Jack Bright
Sam Elliott
Anna Paquin
Director: Peter Sohn
Writer: Bob Peterson, Peter Sohn
Runtime: 93 min
Genre: Animation, Adventure, Comedy
Rating: K
Language: English/Greek
Production Year: 2015
The Good Dinosaur Trailer