Run All Night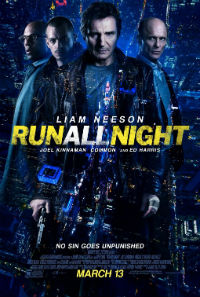 Professional Brooklyn hitman Jimmy Conlon is more commonly known as The Gravedigger. Jimmy was a mob hit-man, who was best friends with his boss Sean Maguire. But when Jimmy's son, Michael, is marked for death by the mob, Jimmy must go up against Sean to protect Michael at all costs. Together, he and Michael must avoid corrupt cops, contract killers and the mob to survive the night.
Cast:
Liam Neeson
Ed Harris
Joel Kinnaman
Vincent D'Onofrio
Director: Jaume Collet-Serra
Writer: Brad Ingelsby
Runtime: 114 min
Genre: Action, Crime, Drama
Rating: 18
Language: English
Production Year: 2015
The DUFF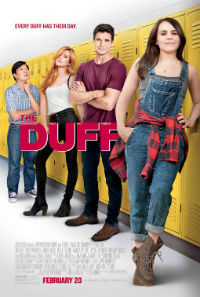 Bianca is a content high school senior whose world is shattered when she learns the student body knows her as 'The DUFF' (Designated Ugly Fat Friend) to her prettier, more popular friends. Now, despite the words of caution from her favorite teacher, she puts aside the potential distraction of her crush, Toby, and enlists Wesley, a slick but charming jock, to help reinvent herself. To save her senior year from turning into a total disaster, Bianca must find the confidence to overthrow the school's ruthless label maker Madison and remind everyone that no matter what people look or act like, we are all someone's DUFF.
Cast:
Mae Whitman
Robbie Amell
Bella Thorne
Bianca A. Santos
Director: Ari Sandel
Writer: Josh A. Cagan, Kody Keplinger
Runtime: 101 min
Genre: Comedy
Rating: 12
Language: English
Production Year: 2015
Child 44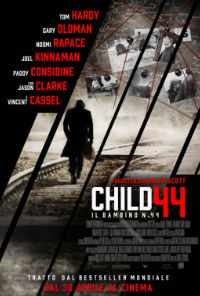 Based on the first of a trilogy by Tom Rob Smith and set in the Stalin era of the Soviet Union. The plot is about an idealistic pro-Stalin security officer who decides to investigate a series of child murders in a country where supposedly this sort of crime doesn't exist. The state would not hear of the existence of a child murderer let alone a serial killer. He gets demoted and exiled but decides, with just the help of his wife, to continue pursuing the case.
Cast:
Tom Hardy
Noomi Rapace
Gary Oldman
Vincent Cassel
Director: Daniel Espinosa
Writer: Richard Price, Tom Rob Smith
Runtime: 137 min
Genre: Drama, Thriller
Rating: 15
Language: English
Production Year: 2015