Mad Max: Fury Road 3D/2D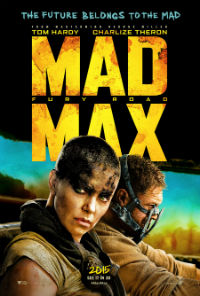 An apocalyptic story set in the furthest reaches of our planet, in a stark desert landscape where humanity is broken, and almost everyone is crazed fighting for the necessities of life. Within this world exist two rebels on the run who just might be able to restore order. There's Max, a man of action and a man of few words, who seeks peace of mind following the loss of his wife and child in the aftermath of the chaos. And Furiosa, a woman of action and a woman who believes her path to survival may be achieved if she can make it across the desert back to her childhood homeland.
Cast:
Tom Hardy
Charlize Theron
Nicholas Hoult
Hugh Keays-Byrne
Director: George Miller
Writer: George Miller, Brendan McCarthy
Runtime: 120 min
Genre: Action, Adventure, Sci-Fi
Rating: 15
Language: English
Production Year: 2015
Mad Max: Fury Road Trailer
Pitch Perfect 2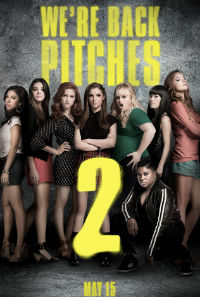 The Bella's are back, and they are better than ever. After being humiliated infront of none other than the President of the United States of America, the Bella's are taken out of the Aca-Circuit. In order to clear their name, and regain their status, the Bella's take on a seemingly impossible task: winning an International competition no American team has ever won. In order to accomplish this monumental task, they need to strengthen the bonds of friendship and sisterhood, and blow away the competition with their amazing aca-magic! With all new friends and old rivals tagging along for the trip, the Bella's can hopefully accomplish their dreams.
Cast:
Anna Kendrick
Rebel Wilson
Hailee Steinfeld
Brittany Snow
Director: Elizabeth Banks
Writer: Kay Cannon, Mickey Rapkin
Runtime: 115 min
Genre: Comedy, Music
Rating: 12
Language: English
Production Year: 2015