Cars 3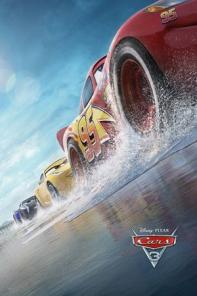 Blindsided by a new generation of blazing-fast racers, the legendary Lightning McQueen is suddenly pushed out of the sport he loves. To get back in the game, he will need the help of an eager young race technician with her own plan to win, inspiration from the late Fabulous Hudson Hornet, and a few unexpected turns. Proving that #95 isn't through yet will test the heart of a champion on Piston Cup Racing's biggest stage!
Cast:
Owen Wilson (Lightning McQueen (Voice))
Larry the Cable Guy (Mater (Voice))
Bonnie Hunt (Sally Careera (Voice))
Cheech Marin (Ramone (Voice))
Director: Brian Fee
Writer: Kiel Murray, Bob Peterson, Mike Rich
Runtime: 110 min
Genre: Comedy, Animation, Adventure
Rating: K
Language: English / Greek
Production Year: 2017
The Dinner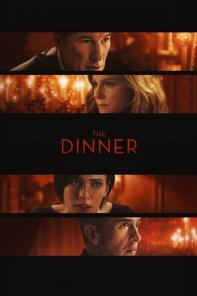 Two brothers and their wives meet up at a haute-cuisine restaurant to discuss what to do about a horrific crime that their sons committed together. As the quartet debate their options, the conversation reopens old wounds between the siblings.
Cast:
Richard Gere (Stan Lohman)
Laura Linney (Claire Lohman)
Steve Coogan (Paul Lohman)
Rebecca Hall (Katelyn Lohman)
Director: Oren Moverman
Writer: Oren Moverman
Runtime: 120 min
Genre: Drama, Thriller
Rating: 18
Language: English
Production Year: 2017