Creed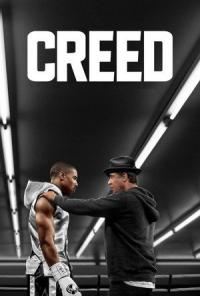 The former World Heavyweight Champion Rocky Balboa serves as a trainer and mentor to Adonis Johnson, the son of his late friend and former rival Apollo Creed.
Cast:
Michael B. Jordan (Adonis Creed)
Sylvester Stallone (Rocky Balboa)
Graham McTavish (Tommy Holiday)
Tessa Thompson (Bianca)
Director: Ryan Coogler
Writer: Ryan Coogler, Aaron Covington
Runtime: 132 min
Genre: Drama
Rating: 15
Language: English
Production Year: 2015
Belle & Sebastian: The Adventure Continues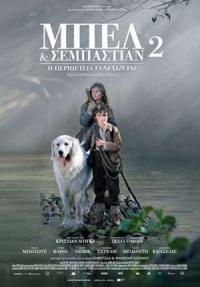 September 1945. In the village, everybody is celebrating the end of the war. Sebastian has grown (the boy is now 10 years old). He and Belle are waiting impatiently for Angelina to return. But she never reaches Saint Martin. There is terrible news: Angelina was lost when her plane crashed deep in the Transalpine forest. All the villagers mourn her. All… except César. Sebastian's grandfather knows a man who could help them find Angelina. But before the boy and his dog can rescue the young woman, they must face a thousand dangers, endure a thousand ordeals and confront a secret…
Cast:
Félix Bossuet (Sebastien)
Tchéky Karyo (César)
Thierry Neuvic (Pierre)
Margaux Châtelier (Angelina)
Director: Christian Duguay
Writer: Cécile Aubry
Runtime: 89′
Genre: Adventure, Family
Rating: K
Language: French
Production Year: 2015
Belle & Sebastian: The Adventure Continues Trailer
Notias (Νοτιάς)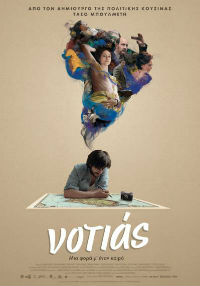 From the day when Stavros starts to feel the first erotic flaring concerns, the desire to tell stories in his own subversive way is a need. The hectic, but at the same time promising to Greece decades of 60s, 70s and 80s trigger his imagination endlessly. On the journey from adolescence to adulthood, in order to conquer what he craves, Stavros will invent stories about ancient myths, long trips and beautiful women. When reality appears, he will make stories and pictures, and find himself.
Cast:
Giannis Niaros
Themis Panou
Maria Kallimani
Taxiarhis Hanos
Director: Tassos Boulmetis
Writer: Tassos Boulmetis
Runtime: 99′
Genre: Comedy, Drama
Rating: n/a
Language: Greek
Production Year: 2016