Ice Age: Collision Course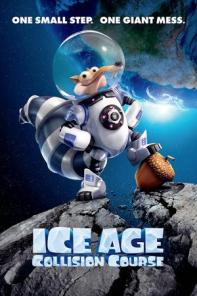 Set after the events of Continental Drift, Scrat's epic pursuit of his elusive acorn catapults him outside of Earth, where he accidentally sets off a series of cosmic events that transform and threaten the planet. To save themselves from peril, Manny, Sid, Diego, and the rest of the herd leave their home and embark on a quest full of thrills and spills, highs and lows, laughter and adventure while traveling to exotic new lands and encountering a host of colorful new characters.
Cast:
John Leguizamo (Sid (voice))
Keke Palmer (Peaches (voice))
Denis Leary (Diego (voice))
Ray Romano (Manny (voice))
Director: Mike Thurmeier, Galen T. Chu
Writer: Michael J. Wilson, Michael Berg
Runtime: 100 min
Genre: Comedy, Family, Animation, Adventure
Rating: Κ
Language: English / Greek
Production Year: 2016
Ice Age: Collision Course Trailer
Friend Request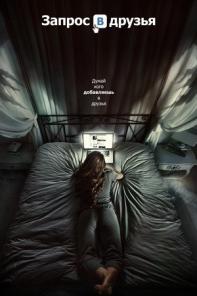 Enjoying college life as a popular student, Laura shares everything with her more than 800 friends on Facebook. But one day, after accepting a friend request from a social outcast named Marina, Laura's life is cursed…
Cast:
Alycia Debnam-Carey (Laura)
William Moseley (Tyler)
Connor Paolo (Kobe)
Brit Morgan (Olivia)
Director: Simon Verhoeven
Writer: Simon Verhoeven, Matthew Ballen, Philip Koch
Runtime: 92 min
Genre: Horror, Thriller
Rating: 18
Language: English, Italian
Production Year: 2016
The Visitors: Bastille Day (Les Visiteurs – La Révolution)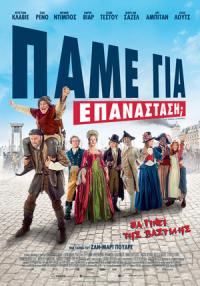 Stuck in the corridors of time, Godefroy de Montmirail and his faithful servant Jacquouille are projected to a time of profound political and social upheavals: the French Revolution… specifically, The Terror, time of great dangers, during which the descendants of Godefroy and Jacquouille had their castle and all their property confiscated by arrogant aristocrats, fleeing and lifes hanging by a thread.
Cast:
Jean Reno (Le comte Godefroy de Montmirail)
Christian Clavier (Jacquouille/Jacquouillet)
Franck Dubosc (Gonzague de Montmirail)
Karin Viard (Adélaïde de Montmirail)
Director: Jean-Marie Poiré
Writer: Christian Clavier
Runtime: 110 min
Genre: Comedy
Rating: 12
Language: French
Production Year: 2016
The Visitors: Bastille Day Trailer