Star Wars: The Last Jedi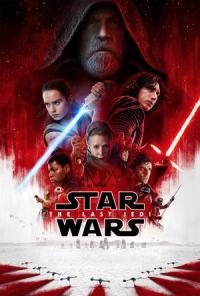 Rey develops her newly discovered abilities with the guidance of Luke Skywalker, who is unsettled by the strength of her powers. Meanwhile, the Resistance prepares to do battle with the First Order.
Cast:
Mark Hamill (Luke Skywalker)
Carrie Fisher (Leia Organa)
Adam Driver (Kylo Ren)
Daisy Ridley (Rey)
Director: Rian Johnson
Writer: Rian Johnson
Runtime: 152 min
Genre: Action, Adventure, Fantasy, Science Fiction
Rating: NA
Language: English
Production Year: 2017
Star Wars: The Last Jedi Trailer
Coco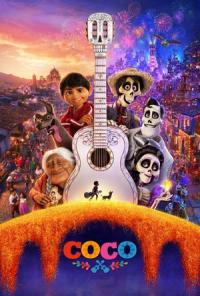 Despite his family's baffling generations-old ban on music, Miguel dreams of becoming an accomplished musician like his idol, Ernesto de la Cruz. Desperate to prove his talent, Miguel finds himself in the stunning and colorful Land of the Dead following a mysterious chain of events. Along the way, he meets charming trickster Hector, and together, they set off on an extraordinary journey to unlock the real story behind Miguel's family history.
Cast:
Anthony Gonzalez (Miguel (voice))
Gael García Bernal (Hector (voice))
Benjamin Bratt (Ernesto de la Cruz (voice))
Alanna Ubach (Mama Imelda (voice))
Director: Lee Unkrich
Writer: Adrian Molina, Matthew Aldrich
Runtime: 109 min
Genre: Family, Animation, Adventure
Rating: K
Language: English / Greek
Production Year: 2017
Christmas & Co. (Santa & Cie)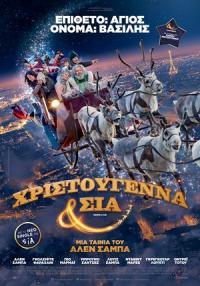 Christmas is on it's way and with it disaster. The 92,000 responsible for manufacturing children's toys all become sick at the same time! It's a tough moment for Santa, better known as Father Christmas. He's left no choice: he must make an emergency trip to Earth with his reindeer to search for a remedy. When he arrives, he must find some allies to save the magic of Christmas.
Cast:
Alain Chabat (Santa)
Audrey Tautou (Wanda)
Bruno Sanches (Magnus)
Pio Marmaï (Thomas)
Director: Alain Chabat
Writer: Alain Chabat
Runtime: 99 min
Genre: Comedy
Rating: NA
Language: Greek
Production Year: 2017