The Man from U.N.C.L.E.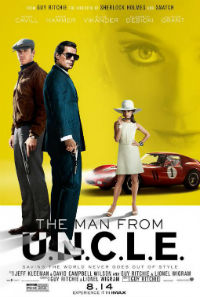 Set against the backdrop of the early 1960s, at the height of the Cold War, "The Man from U.N.C.L.E." centers on CIA agent Solo and KGB agent Kuryakin. Forced to put aside longstanding hostilities, the two team up on a joint mission to stop a mysterious international criminal organization, which is bent on destabilizing the fragile balance of power through the proliferation of nuclear weapons and technology. The duo's only lead is the daughter of a vanished German scientist, who is the key to infiltrating the criminal organization, and they must race against time to find him and prevent a worldwide catastrophe.
Cast:
Henry Cavill
Armie Hammer
Alicia Vikander
Elizabeth Debicki
Director: Guy Ritchie
Writer: Guy Ritchie, Lionel Wigram
Runtime: 116 min
Genre: Action, Adventure, Comedy
Rating: 12
Language: English
Production Year: 2015
The Man from U.N.C.L.E. Trailer
How to Make Love Like an Englishman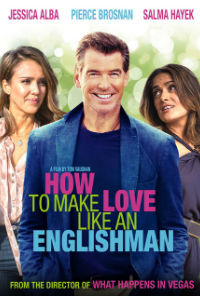 By day, Richard Haig is a successful and well-respected English professor at renowned Trinity College in Cambridge. By night, Richard indulges his own romantic fantasies with a steady stream of beautiful undergraduates. But Richard has grown tired of the game and is looking for something more meaningful and lasting. So when Kate, Richard's tanned, athletic, 25-year-old American girlfriend tells him that she is pregnant, Richard is thrilled. He looks forward to having a family of his own, being a father his children could be proud of, not some sex-fueled bobcat. There is only one problem. Richard's not in love with Kate. Richard is in love with Kate's sister, Olivia. He had been in love with her ever since he first saw her.
Cast:
Pierce Brosnan
Salma Hayek
Jessica Alba
Malcolm McDowell
Director: Tom Vaughan
Writer: Matthew Newman
Runtime: 102 min
Genre: Comedy, Romance
Rating: 15
Language: English
Production Year: 2015
How to Make Love Like an Englishman Trailer