Dirty Grandpa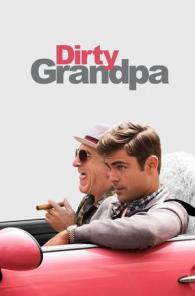 Right before his wedding, an uptight guy is tricked into driving his grandfather, a perverted former Army general, to Florida for spring break.
Cast:
Zac Efron (Jason Kelly)
Robert De Niro (Dick Kelly)
Julianne Hough (Meredith Goldstein)
Aubrey Plaza (Lenore)
Director: Dan Mazer
Writer: John Phillips
Runtime: 102 min
Genre: Adventure, Comedy
Rating: 18
Language: English
Production Year: 2016
Criminal
The memories and skills of a deceased CIA agent are implanted into an unpredictable and dangerous convict.
Cast:
Kevin Costner
Gary Oldman
Tommy Lee Jones
Alice Eve
Director: Ariel Vromen
Writer: Douglas Cook, David Weisberg
Runtime: 113 min
Genre: Science Fiction, Action, Crime, Drama
Rating: 15
Language: English
Production Year: 2016
Heidi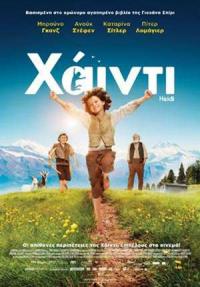 Heidi, is an eight-year-old Swiss orphan who is given by her aunt to her mountain-dwelling grandfather. She is then stolen back by her aunt from her grandfather to live in the wealthy Sesemann household in Frankfurt, Germany as a companion to Klara, a sheltered, disabled girl in a wheelchair. Heidi is unhappy but makes the best of the situation, always longing for her grandfather.
Cast:
Kevin Costner
Gary Oldman
Tommy Lee Jones
Alice Eve
Director: Alain Gsponer
Writer: Johanna Spyri, Petra Biondina Volpe
Runtime: 106 min
Genre: Family
Rating: K
Language: German
Production Year: 2015