The Babadook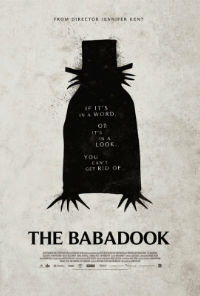 Amelia, a single mother plagued daily with the death of her husband, struggles to raise her troubled and angry son Samuel. After a time, Samuel finds a book sitting on the top shelf, titled "Mr. Babadook". After she reads the disturbing book to him, Samuel starts making weapons that get him expelled from school. Shortly thereafter, strange things from the book begin to happen, and Amelia starts seeing the Babadook in her dreams and, as she feared, in real life. Amelia and her son fight for their lives daily, everyday holding new terrors. Do they survive, or does Mister Babadook become master of the house?
Cast:
Essie Davis
Noah Wiseman
Daniel Henshall
Hayley McElhinney
Director: Jennifer Kent
Writer: Jennifer Kent
Runtime: 93 min
Genre: Drama, Horror, Thriller
Rating: –
Language: English
Production Year: 2014
Winx Club: The Mystery Of The Abyss (Greek)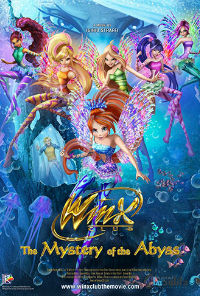 The Winx Club is struggling with a terrible mystery that will make your heart beat faster! The archenemies of the Winx Club, the Trix witches, team up with the evil nymph Politea and find out that, to defeat the fairies once and for all and become invincible, it takes very little: a Pearl hidden in the Deep of the Infinite Ocean. As small as powerful, the Pearl of the Depth gives enormous powers to those who possess it.
Director: Iginio Straffi
Writer: Giovanni Masi, Iginio Straffi
Runtime: 98 min
Genre: Animation
Rating: K
Language: Greek
Production Year: 2014
Winx Club: The Mystery Of The Abyss Trailer