Screenings of Cypriot Short Films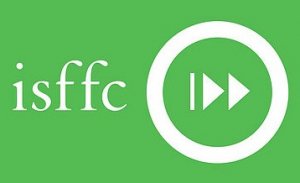 Films that participated in the 6th International Short Film Festival of Cyprus.
The International Short Film Festival of Cyprus (ISFFC) is the official short film festival of the island, organised by the Cultural Services of the Ministry of Education and Culture and the Rialto Theatre. Τhe Communications Department of the University of Nicosia and the Friends of Cinema Society, in collaboration with ISFFC, present a wide spectrum of shorts from Cyprus that participated in the national competition section of ISFFC's 6th edition.
All films will be screened in their original language with English subtitles. Screenings start at 21.00 on both days (22-23/03/2017). Entrance is free. The first night of screenings will be followed by a wine and cheese reception at the Gallery Restaurant, University of Nicosia.
Screenings Programme:
22nd of March
Semele, by Myrsini Aristidou 13'
Semele will do anything to spend time with her long absent father. A school note becomes the excuse for her to visit him at his workplace, where her presence highlights their fragile relationship.
State of Authority, by Antonis Ioannides 13'
Someone chased. A defendant who is acquitted. A publisher, a Minister, a judge and two women on a Power - Play. Can Justice be overly dominant? Can Evil be defeated by it or are they both confused? What is the point?
Last Breath, by Rebecca Stylianou (animation) 2'
The film describes the everyday life of an old couple whose love and devotion lasts until their last breath. Reality and imagination are blended together in this short film, emphasising the emotions of two people who shared their lives together.
Mad Dogs, by Danae Papaioannou 12'
Three broke buddies smoke a joint, having fun on their usual stroll on the outskirts of a small Greek town. As they tease each other about girls, money and authority they find an abandoned helpless dog. They want to make fun of it. Things go wrong.
The River, by Georgia Nicolaou 12'
Based on the short story 'To Potami' by Greek author Antonis Samarakis, 'The River' is a story about a young soldier trying to hold on to his humanity and identity in the midst of war, misled into a sense of security during a ceasefire.
Weekend, by Talat Gökdemir 22'
Following his father's death, Hasan returns to Cyprus after many years. As he spends time in his childhood village with his grieving mother and childhood girlfriend, the inner struggle with his identity and the challenge of being in a traditionalist community resurfaces. The pressure to attend the funeral pushes Hasan to confront his past and to search for reconciliation, not only with his family and home but also with himself.
23rd of March
8 Days of Parlor, by Zoe Phylactidou 23'
8 Days of Parlor observes the work of academic sculptor Leonidas Spanos, based on the island of Cyprus where a parlor guitar is being made over a period of 8 days. The slow paced film focuses on the art of making and the importance for the material to justify its own existence.
Tango On the Balcony, by Minos Papas 20'
"TANGO ON THE BALCONY" is about Johnny, an Iraq war veteran who wrestles with PTSD and his transition to civilian life. Visited fleetingly by Abdullah, an Iraqi teenager whom he killed in combat, Johnny tries to ask the lingering questions that crowd his mind, but Abdullah's answers do not provide any respite. Johnny is frequently in a state of hyper vigilance on the bustling streets of NYC. He struggles with the helmet-cam video footage of combat that he has brought back from Iraq: The video provides Johnny with the comfort of accuracy that memory does not have, but it also induces anxiety. The film compares combat video playback to the memory of a traumatic event that many veterans experience. Real combat footage is used in the film.
Bad Habits, by Emilios Avraam 15'
Bad Habits revolves around a library cataloguer who makes a discovery. In his attempt to address the matter he gets caught up in a dangerous scheme that puts him at risk. In the meantime, he forms a new habit. Good or bad? That's subjective!!
The Soup, by Nicos Synnos (animation) 11'
A man has two chickens. When one chicken gets ill the man kills the healthy chicken to make her a soup as a remedy.
In Half, by Argyro Nicolaou 8'
An eccentric artist creates a work of art that is slammed by critics. She can't understand what's wrong with it, but not everyone sees the glass half full. How much will artistic freedom cost her?
Antidoton, by Michael Hapeshis 12'
An ordinary man returns to his car after the day's work is over and discovers a wallet on the pavement. In his struggle to find and return the wallet to its rightful owner, he becomes entangled in bizarre adventures…
Sanctioned, by Harry Ayiotis 18'
Year unknown. The future bleak. A society born from the ashes of anarchy and destruction. Desperate times call for desperate measures. The government has legalized manslaughter to curtail and control the rampant violence between its citizens. The process is simple. You visit the Ministry of Sanctioned Homicide and you apply for 'Sanction'. If you are accepted you may take another life with the full backing of the law. Elias visits the ministry and applies for Sanction to kill one of his parents. It is granted.
When
From: Wednesday, March 22nd, 2017
Until: Thursday, March 23rd, 2017
Time: Starts at 21:00
Where
(University of Nicosia)
46 Makedonitissas Avenue
Cost
Free
Contact
Event Tools
Share this Event
Email to a Friend
Save to Your Calendar
Google Calendar
Yahoo! Calendar
iCal (download) (subscribe)
Note: While every care has been taken to ensure the information provided is accurate, we advise you to check with the event organisers before travelling to confirm the details are correct.