Office Christmas Party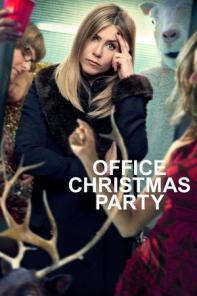 When his uptight CEO sister (Aniston) threatens to shut down his branch, the branch manager(T J Miller) throws an epic Christmas party in order to land a big client and save the day, but the party gets way out of hand.
Cast:
Jennifer Aniston (Carol Vanstone)
Jason Bateman (Josh Parker)
Olivia Munn (Tracey Hughes)
T.J. Miller (Clay Vanstone)
Director: Josh Gordon, Will Speck
Writer: Guymon Casady, Timothy Dowling, Lee Eisenberg
Runtime: 105 min
Genre: Comedy
Rating: 18
Language: English
Production Year: 2016
Office Christmas Party Trailer
The Bachelor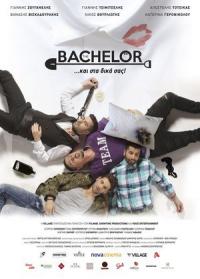 A mistake made by the bride rejoins 4 old friends of disaster and a father in law! 5 guys go to Thassaloniki to tear everything down. A father in law gets in a hearse in order to kill a love in the making. An ex-girlfriend dances tango with her memories as a partner. A cancelled wedding and a relationship that starts with the brides vail floating at the wind of independence.
Cast:
Yannis Zouganelis (Aristidis)
Yannis Tsimitselis (Antonis)
Katerina Geronikolou (Katerina)
Apostolis Totsikas (Sakis)
Director: Antonis Sotiropoulos
Writer: Rena Riga
Runtime: 110 min
Genre: Comedy
Rating: 12
Language: Greek
Production Year: 2016
Ozzy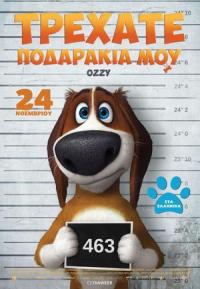 Ozzy, a friendly, peaceful beagle has his idyllic life turned upside down when the Martins leave on a long and distant trip. There's only one problem: no dogs allowed! Unable to bring their beloved Ozzy along for the ride, they settle on the next best thing, a top-of-the-line canine spa called Blue Creek…
Cast:
Guillermo Romero (Ozzy)
Dani Rovira (Fronky)
José Mota (Vito)
Michelle Jenner (Paula)
Director: Alberto Rodríguez
Writer: Juan Ramón Ruiz de Somavía
Runtime: 90 min
Genre: Animation, Family, Comedy
Rating: K
Language: Greek
Production Year: 2016